As most of you probably already know, people consider e-cigarettes and vaping the two most practical quitting methods for smokers. Since their introduction in 2003, the e-cigarette has become very popular all over the world. It was like a breath of fresh air. It's an invention that seems too good to be true for those who have been struggling to quit smoking. How to choose e-liquids is another challenge for people who have just begun to try e-cig. Here we have some tips for choosing e-liquids as there are so many different types of them on the market.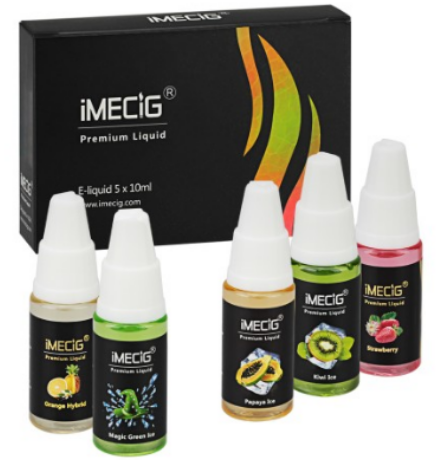 Flavor
First of all, you should try to make sure that you choose an e-liquid that you'll like the taste of. Make sure you give yourself the best possible chance of enjoying the flavor(s) that you select.

Proper Nicotine
You can opt for lower and lower concentrations of nicotine when choosing your e-liquid.

Lack of Unnecessary Ingredients
It's best to keep things as natural as possible in the beginning. Therefore, you should look for an e-liquid that doesn't' contain a lot of additional ingredients.

On Imecig.com we have several fruit e-liquids without nicotine for you to choose from. Click and try:
https://www.imecig.com/ice-mixing-fruit-combo-e-liquid