Chemical Composition of E-cigs

Many new user of E-cigs might worry about the chemical composition of the E-cigs. But speaking of chemicals, normal cigarette smoke contains far more chemicals than vaporized e-liquid. In general, most combusted smoke produces the highly poisonous carbon monoxide. Electronic cigarette vapor, on the contrary, has been found to not produce any detectable levels of carbon monoxide. Cigarette smoke contains more than 7000 constituents, nearly 600 of which are additives.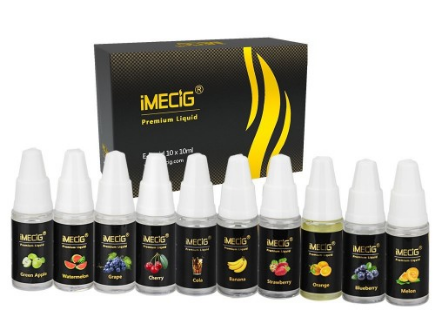 Vapor from liquid containing nicotine can also contain trace amounts of tobacco specific nitrosamines. E-cig vapor also contains only six of the 20 volatile organic compounds found in cigarette smoke and at much lower levels.
E-cigarettes are a type of electronic nicotine-delivery system that use aerosolised nicotine to produce a vapor, similar to that of tobacco cigarettes, but which purportedly contains fewer toxins

Want to try more flavors? Please click:
https://www.imecig.com/juice-fresh-fruit-e-juice
Related Products