The Effect of Electronic Cigarettes on Quit Smoking is Similar to Nicotine Tablets
Reuters London, September 8th (reporter Kate Kelland) - a study published on Sunday showed that the effect of electronic cigarettes on smoking cessation is at least as good as nicotine tablets.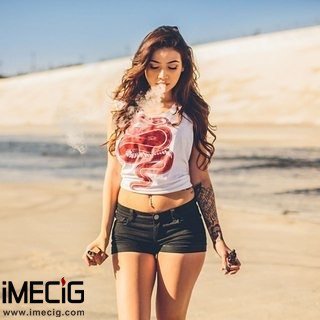 This is the first study of this kind. The researchers compared electronic cigarettes and more common nicotine tablets.
They found that the level of success in smoking cessation was roughly the same, and electronic cigarettes helped smokers reduce the number of cigarettes smoked. Health experts have a heated debate over the effectiveness of electronic cigarettes.
Some experts worry that electronic cigarettes may become the "gateway" of nicotine addiction and smoking, while other experts believe that electronic cigarettes are the most effective way to stop smoking.
The study was published in the The Lancet medical journal and was presented at a medical conference in spain. This is the first study to assess whether electronic cigarettes are more effective than nicotine tablets, and nicotine tablets have been recognized as helpful in quitting smoking.
"Although our results do not show a significant gap between the two,"...... With six months of successful smoking cessation, cigarette smoking was more effective than nicotine tablets for smokers who failed to quit smoking but reduced smoking." The research leader, Chris Bullen of Oakland University in New Zealand, said.
Interestingly, compared with nicotine tablets, people who participated in our research were more interested in electronic cigarettes, suggesting that the proportion of people who would introduce electronic cigarettes to family or friends would be a big winner." (end)
---